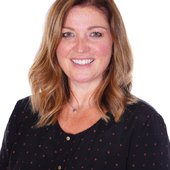 Mrs Jacques
Interim Acting Headteacher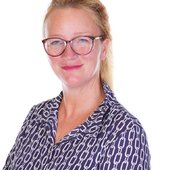 Mrs Regan
Deputy Head, Safeguarding Deputy, Well being and RE Lead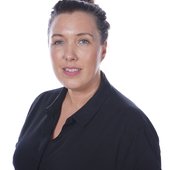 Mrs Clegg
Assistant Head, Safeguarding Deputy, Curriculum Lead and Teaching and Learning Lead, KS2 English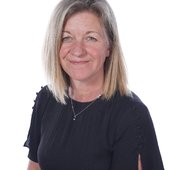 Mrs Haggett
Assistant Head, Safeguarding Deputy, Assessment Lead and Key Stage 1 English Lead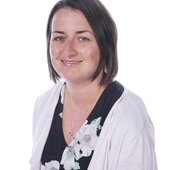 Mrs Delves
Acting SENDCo
Headteacher
Hello, I am Mrs Orrell
I have been the headteacher at St Anne's since September 2011. I have been working in education since 1995 in a variety of roles, which I have thoroughly enjoyed. I have three children, two are now working as teachers in primary schools. Working in education takes up a lot of time, but as a family we like to put aside time to visit the cinema and have family days out during the holidays.
St Anne's is a lovely school to work in. Our Mission Statement, ' We work together, learn together, play together and care together in God's love for one another' influences everything we do at St Anne's. Our children are a credit to us and never cease to amaze us by rising to meet the challenges that they are presented with on a daily basis.
During the last 8 years we have seen major changes at St Anne's. These include the building of a new nursery unit and four additional KS2 classrooms and break out space, new playground space and a staff car park. Our numbers have also doubled, as we are now 2 form entry from Reception to Year 6.
In December 2015 we were inspected by Salford Diocese (section 48) and were awarded outstanding judgements in all areas; something we are all very proud of. We have also been awarded the Primary Science Quality Gold Mark and more recently, we were accredited with the Leading Parent Partnership Award- February 2017.
Please keep in touch via our new website; watch as our school grows and share in some of the most memorable moments of our pupil's school lives!
God Bless!
Mrs K E Orrell
Deputy Headteacher Mrs Regan and Mrs Orrell
Hi, I'm Mrs Regan.
I have been lucky enough to work here at St Anne's for the past eight years, although I have been teaching in other Schools for nearly 18!
I am not class based this year, but love working with the Year 3 and Year 4 classes on a weekly basis, developing their writing and Religion experiences; these children are a pleasure to work with and we have some fabulous discussions, which in turn inform our learning.
Alongside this, I work with Mrs Orrell and other members of the School Leadership Team; looking at ways in which we can help make St Anne's even better than it already is, for all of our Children.
I have always wanted to be a teacher and have thoroughly enjoyed every step of my journey to date.
St Anne's is a really special place to be; I have the good fortune of working alongside fantastic Staff and our wonderful Children; they never fail to amaze me, and, indeed make my role as Deputy Headteacher, a really enjoyable and rewarding one.
I am both excited and honoured to be part of St .Anne's as it continues to grow …
Mrs Haggett and Mrs Radcliffe
Assistant Headteacher with responsibility for Inclusion and SEN - Mrs Radcliffe
Hello
I am Mrs Radcliffe, previously known as Miss Bacon as I have recently been married. I have worked at St Anne's for ten wonderful years as a class teacher and leader. I am currently part of the senior leadership team as well as school SENco. Part of this role involves supporting some of our more vulnerable children to ensure as a school we meet their emotional and educational needs. This can also, involve working closely with parents and families, which is an extremely rewarding experience for me.
In addition, I manage an excellent EYFS team, and co-ordinate the teaching and learning of our youngest children. I am extremely passionate about this, ensuring all our children's early school experiences are filled with excellence and fun to build on throughout their lives.
In my spare time, I enjoy playing sports, particularly football and I am a big fan of Manchester united. I also enjoy long walks with my enormous dog to new and exciting places.
Working at St Anne's for so long has meant I have seen many changes, without a doubt this is the most exciting time for us all. New building work and young enthusiastic teachers working alongside our more experienced members of staff, bring new energy and vibrancy to school, which affects pupils, staff and learning.
Assistant Headteacher- Mrs Haggett. Key Stage 1 and Assessment Lead.
Hello, I'm Mrs Haggett.
I came to teach at St. Anne's in 1995 and loved it so much I've never left! I have taught across the school but my main teaching responsibilities have been in EYFS and KS1. I am passionate about all stages of a pupil's education, believing each one is as important as another to the development of a child.
I am currently Assistant Headteacher, with responsibility for Assessment and Key Stage 1. I am also English coordinator and am a huge advocate for reading for enjoyment – if you can't find me in a classroom, then you'll probably find me in our finely-stocked library, along with my team of enthusiastic and committed librarians!
I have seen many changes in my time at St. Anne's but the one constant has been the wonderful pupils who make St. Anne's the lovely place it is.
Assistant Headteacher Mrs Clegg - Upper Key Stage 2 Phase Leader and Responsibility for developing Teaching and Learning.
Hello
I am Mrs Clegg, the Assistant Head and Upper Key Stage 2 Phase Leader. I have worked on many projects to develop Teaching and Learning and our Parent Partnership links. I have always been passionate about education and working with children and young adults. I first came to work at St Anne's in 2011 as the year 6 teacher.
After graduating from Manchester University I went on a GAP year travelling in Asia. It was this experience that reaffirmed my desire to work with children, when I spent time volunteering in orphanages in Cambodia and Vietnam.
On my return I worked as a TA and then as a Learning Mentor at Buile Hill High School, across the years from 7-11, with a focus on improving pupils English and Maths.
I believe in encouraging children to take risks, challenge themselves and realise their full potential. I lead Science and Parent Partnership and from September will be part of the Senior Leadership Team.